---
More than half of people with uncontrolled HIV have a tenofovir-resistant strain of the virus, a new study shows.
A new species of bacteria can transmit human Lyme disease, but CDC officials said it ...
Based on the biological similarity o the innovator product, the panel endorsed its use ...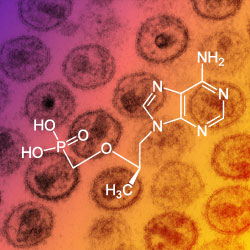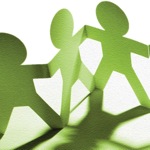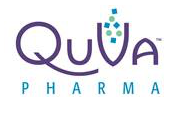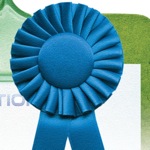 A tale of how 340B-optimized software helped one health system breeze through an HRSA audit....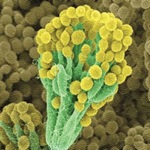 Several recent events point to glaring problems in ensuring the safety of compounded sterile preparations ...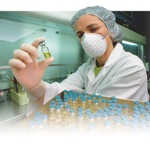 September 2014 marked the 10-year anniversary of the publication of the 2004 National Institute for ...
September 2014 marked the 10-year anniversary of the publication of the 2004 National Institute for ...
You may feel overwhelmed and helpless amid the onslaught of changes that health care payment reform ...

Medicare operates its Inpatient Prospective Payment System (IPPS) on a fiscal year (FY) basis beginning ...

Several new payment mechanisms are being fast-tracked by both government and private insurers, and they ...

The Centers for Medicare & Medicaid Services will continue to take comments on the proposed rules, ...

The summer brings a fresh start to many pharmacies, with eager new residents beginning their programs ...

Several recent events point to glaring problems in ensuring the safety of compounded sterile preparations ...

In this era of rapidly changing health care delivery and payment models, it's critical to use ...

Complexity is the operational word for reimbursement, and this includes the rules and nuances that tie ...

Our continuing look at key changes from CMS that can affect drug reimbursement in 2015....

Hospital pharmacists should make it their New Year's resolution to spring into action and adopt ...

CMS and other insurers are experimenting with bundled payments. How will they affect your practice?...

With the increase in newly minted pharmacists looking for work, Dr. Steven Nguyen decided to take a ...

CMS has issued several updates affecting bundled and packaged payments to hospitals. Here's a guide ...

Site of care optimization and other billing practices will be under increased scrutiny based on the ...

For several articles now, I've been looking at the act of thinking and how it affects our creativity, ...

The whirlwind of change in health care reimbursement brought on by the Affordable Care Act has spawned ...

The failure of a single element in the cascade of events that comprise the revenue cycle is rarely the ...

The Protecting Access to Medicare Act of 2014 was signed into law on April 1 (http://1.usa.gov/​1lZnhgP). ...

In the previous four articles in this column, we looked at the relationship between our thinking—that ...

In the previous five articles based, in part, on Henry Cloud's "Boundaries for Leaders" ...

Revenue cycle. End-to-end audits. We often hear these terms bandied about as being important, but do ...

Medications can prevent, mitigate, and, in some cases, even cure a wide range of medical conditions. ...

The Drug Quality and Security Act (DQSA), signed into law on Nov. 27, 2013, has been a game-changer ...

Despite the flurry of reports that emerged during the debates over how the Centers for Medicare & ...

The surge in spending for specialty pharmaceuticals can no longer be ignored. No matter how uncomfortable ...

What do you have control over as a leader to get results with your staff? Here are some guidelines on ...

The hospital outpatient prospective payment system (OPPS) covers more than 4,000 hospitals or facilities ...

The present atmosphere within health care is unlike any other I can remember in my 37 years of pharmacy ...

There are more than 115,000 individuals in the United States awaiting a potentially lifesaving kidney, ...

Thanks for your article, "Look for Patterns To Optimize Insulin Therapy," in the September ...

We often learn our most valuable lessons from children, so here's an instructive tale ...

Pharmacists and physicians continue to square off on AMA's attempts to put limits on the ability of ...

As a pharmacy manager, you have probably agonized over developing the perfect plan to implement a new ...

As managers we are routinely involved in negotiations. Negotiations may be with a boss, a subordinate, ...

Have you ever entered into a conversation with great intentions of resolving an issue by getting your ...

One of the most common causes of conflict in your department is...you!...

In our last segment, we began exploring the ideal approaches to resolving conflict, both personally ...

Ernie Anderson Jr., MS, RPh offers more leadership "nuggets" taken from the book Leadership ...